Houston Residential Shredding
It can be amazing how much paperwork stacks up over the years. Whether you have old tax paperwork or you work from home, everyone has paperwork that is too sensitive to just throw away. It is extremely important to keep an eye on all of your secure documents in order to protect yourself from any kind of identity theft. There is a reason that identity theft is on the rise, and you don't want to be one of the people who suffer the consequences.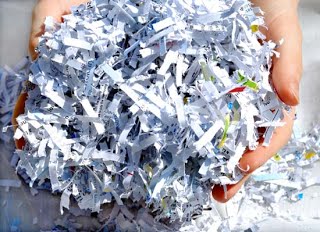 Whether you have years of paperwork stacked up, or just a handful of paperwork that you are not sure what to do with, we have a solution. Here at Houston Document Shredding, we can help you with any residential paper shredding services you may need.
If you don't have a lot of paperwork and are just looking for a place that you can take your documents to be shredded, we can help you find a location near you. If you are looking at years worth of paper and you are not sure where to start, our contractors can have a shred truck come to your location to help you get everything taken care of.
Some people would prefer the shred truck to take their boxes to a location to shred and then send them a Certificate of Destruction. If you are not comfortable with that, trucks also offer to shred everything right in front of you so that you can see everything being destroyed.
Once shredders have taken care of all of your paperwork, they make sure to recycle all of the scraps.
Get Fast, Reliable Shredding Services at Your Houston Residence Today!
It's so easy to get shredding services at your home these days, there's no reason you should not take these cautionary steps. Relieve yourself the headache by letting Houston Document Shredding contractors securely dispose of your documents on site so that can ensure your security.
IF you are ready to finally get those boxes of papers out of your garage, give us a call at (713) 893-8056 or fill out the form on the left today!